LAW: As a Career Option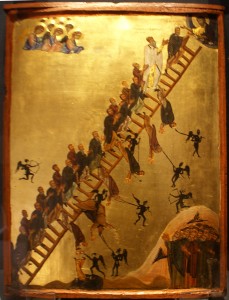 The legal profession in India has undergone a strategic and substantial change over the last few years. An aspiring law student now not only can figure themselves in various courts but also can mark their presence in various corporate houses, law agencies, law firms, litigation, administrative services and can have many more opportunities for their career advancement.
Earlier it was seen that the law has become a family profession. The families had been choosing law as professions for generations. But the scene has changed today, anyone having the traits and passion for this field can opt for the course and could achieve what he/she has set for.
These days a significant change can be seen and admired by the students. Students now have the option that soon after their higher secondary schooling they can enroll for a Law Course like BA.LL.B; BBA.LL.B, BCom.LL.B; 5 year Courses and LL.B Course for 3 years after Graduation. It is an old proverb that an examinee is the best examiner, thereby a student aspiring for any profession knows it accordingly. They only need to have passion, patience and urge, else everything is dependent on their hard work.
Carrier Options after LLB
When it comes about job prospectus, for a law graduate there are plenty of opportunities. Some of the best carrier options which one might like. Career Options after LLB has always been a popular career option in India since a long time. Those whose families have been into the profession for generations in India usually opt to study law too. Usually a law student thinks of becoming a lawyer. Lawyers can find employment in a variety of positions in the Government Service as well as other fields. Lawyer can also work as legal counsel and legal advisers for firms, organizations and families. They can work as trustees of various trusts, as teachers, law reporters, company secretary and so on. Opportunities exist in the defense services too. Additional qualification along with law degree offers scope for a wide range of employment opportunities.
Government Services 
Lawyers are appointed in central services through UPSC on grounds of their experience in the field. Posts covered under legal service are Law officers, Assistant Advisors, Dy. Legal Advisors and Legal Advisors.
State legal service appoints lawyers through SPSC exams in senior position in State police/Revenue/Judicial Departments. The basic qualification is degree in law, besides a degree in Arts / Science / Commerce / Agriculture. Average age limit is between 21 to 30 years.
In the judiciary, the posts are that of the magistrate, district and sessions judge, Munsif (sub-magistrate), public prosecutor, solicitors, attorney general, advocate general, notary and oath commissioner. There are also legal secretaries appointed in assemblies, law inspectors, legal officers in banks, judicial members of income tax, sales tax and excise departments, government advocates and staff in the registrar of companies' office. The examination for these posts takes place periodically & is advertised as and when the vacancies occur.
Magistrate and Sub-Magistrate
A candidate who qualifies in the Law Service Commission or State Public Service Commission is eligible for appointment as Magistrate and Sub-Magistrate (Munsif). While magistrate presides over criminal court, Munsif delivers judgment on civil cases. Promotion may take a person higher up to sub-judge, District and Sessions Courts Judge and further (depending upon seniority and vacancy) to appointments in High Courts and the Supreme Court.
Public Defenders
At the state, federal and local level, public defenders serve as court-appointed attorneys for those who cannot afford an attorney.
Govt. Pleaders represent the State in Sessions courts and lends advice to officers in districts in all legal matters when called for. Public Prosecutor
Attorney General
Attorney general appointed by the president advices the government of India on such legal matters as may be assigned to him by the president. He has the right of audience in all courts of India and participates in the proceedings of Parliament without the right to vote.
Solicitor General
Advices the government on legal matters and submits statement of important cases to Attorney General of India for his opinion or appearance in the Supreme court as necessary. A Solicitor General is the second law officer of the country, next to Attorney General and assists the latter performs his duties.
Advocate General
Similar to the post of Attorney General at centre, each state has an Advocate General appointed by State Governors. These offices generally prosecute cases that have statewide significance and work with local District Attorney's offices in the prosecution of cases. One of the best ways to gain trial experience quickly after graduation is to work at a state attorney's office.
District Attorney
Assistant State Attorneys (also called district attorneys) are primarily responsible for criminal matters and prosecution. The District Attorney is usually an elected official. Depending upon the size of the District Attorney's office, they may have multiple units that focus upon different types of crime such as domestic violence, homicide, appellate work or sex crimes. If you work with a smaller District Attorney's office, you may have the option of handling diverse caseloads.
Notary, Oath Commissioner
A notary is a legal practitioner of at least ten years experience in the profession. He is appointed on application to Central, State government to draw, verify, authenticate, certify and attest the execution of any deed. Oath commissioner is another established authority similar to the notary.
Legal Advisers – Public sector undertakings and state and central government organisations employ lawyers as advisers. They also work in legal departments of various PSU Banks. Legal advisors counsel their clients as to their legal rights and obligations and suggest the appropriate course of action in business and personal matters. They also check deeds, issue writs, collect information for affidavits and draft legal documents.
Defense Service
Lawyers can work in the legal branches of defense departments such as the Indian army, Navy and Air force. They conduct courts of enquiry and court martial of offending service personnel governed by the particular legislation acts.
Advocate
An advocate practices in the court of law. He represents a party (individual, group of individuals or a company) in a court of law. They present the facts of the case to the judge, cross examine witnesses and finally sum up the reasons as to why the court should decide in their clients' favour.
Solicitor
Solicitor is a kind of advisor to clients on a variety of matters that involves law. Solicitors explain the cases of his clients to the advocates. Solicitors need never appear in court directly. Solicitor's firms undertake cases related to their area of work.
Teacher
Law post graduates with a good aptitude and taste for teaching, can go for and take up job in any University or Institute offering law courses to students.
Writer (Legal Journalism)
If a lawyer has a flair for writing may act as an author and produce journals and legal commentaries and bring out law reports. They can write articles for magazines, news papers etc.
Company Secretary
A law graduate and/or a member of the Institute of Company Secretaries can be employed as a company secretary in a firm.
Jobs in Private sector
In private companies and organisation the law graduates can make an attractive career because it has a wide scope to get handsome salary. According to interest graduate can practice as advocate and work as a legal advisor in organisation or firms etc.
Various private banks also recruit legal advisor for their banks and give high remuneration as compared to governmental organisation. That's why law graduate prefer private companies than government sector. Big Firms like, E&Y, KPMG, Deloitte and PwC hire lawyers for performing their tax divisions. They also offer salary package ranging from 6-8 lakhs.
Other fields
Lawyer can also work as legal counsel and legal advisers for firms, organizations and families. They can work as trustees of various trusts, as teachers, law reporters, company secretary and so on. Opportunities exist in the defense services too. Additional qualification along with law degree offers scope for a wide range of employment opportunities.
Indian lawyers in demand: Foreign law firms queuing up to hire India experts
According to a report by Mr. Maulik Vyas, Economic Times Bureau on August 6, 2014, Foreign law companies including UK's magic circle firms are strengthening their India desks by adding experienced deal makers in Singapore and London, as building investor confidence towards India is expected to drive cross-border mergers and acquisitions. Market experts say they see deal activity picking up with companies exploring M&A as well as fundraising opportunities, as the economy is projected to turn around after two years of sub-5% growth.
Foreign firms are hunting for Indian lawyers with dual-qualifications – qualification to work in India and abroad. Indian regulations prohibit foreign firms from having an office in India or advising on Indian law. They, however, can do this in cooperation with the Indian Bar and work with Indian law firms.
The top five commercial law firms in the UK – Allen & Overy, Clifford Chance, Freshfields Bruckhaus Deringer, Linklaters and Slaughter and May – are referred to as magic circle firms because of their global spread, the large number of lawyers they employ and revenue.
Updated: Taking the cue from their foreign counterparts, top corporate law firms in India have, in the 2014 recruitment season, begun offering fresh law graduates 30-50% higher salaries than last year. They could go up to as much as Rs 12 lakh a year, two-thirds more than what is expected to be paid to top talent graduating from the Indian Institutes of Technology, or IITs, but less than the Rs14-19 lakh, on an average, likely to be offered for graduates from the Indian Institutes of Management, or IIMs, in 2014.
Visit http://iilsindia.com/ for all the course details.
Image: wikimedia.org
Comments
comments