Summit on Legal Education vis-a-vis Social Development in SAARC Region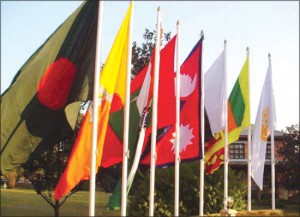 The Indian Institute of Legal studies is located at the foothills of the Himalayas in the Terai-Dooars confluence bestowing it with natural landscape and being blessed by an enviable cool climate throughout the year. The Indian Institute of Legal Studies (IILS) is recognized by the Bar Council of India (BCI) and the University Grants Commission (UGC), and affiliated to the University of North Bengal and aims to disseminate learning and knowledge of law and to develop in the students a sense of responsibility to serve the society. In the short span of its existence, the Institute has been able to make its place among leading Law Schools of India. The emphasis in the academic curriculum is on adopting an inter-disciplinary approach that helps students to gain a deeper understanding of the finer nuances involved and also emphasis on rigorous practical training of the students to develop them not only as a great lawyer but also as a 'Social Engineer'.
Concept Note
The significance of Human Resource in socio-economic development of the region has been recognized since the inception of SAARC. The leaders at the First SAARC Summit in 1985 reaffirmed that their fundamental goal was to accelerate the process of economic and social development through the optimum utilization of human and material resources to promote the welfare and prosperity of people and to improve their quality of life. In this Summit we aim to reform, innovate, reorient and to have a paradigm shift in our system towards creating legal professionals that can meet the upcoming challenges in the SAARC region.
SAARC nations need to be proactive in advancing ideas in the world of law. Thought leadership must originate in our law schools and from our law students, faculty and practitioners. We need to develop a serious research tradition that is globally competitive. We will establish institutions and centers for Advanced Legal Studies and Research. These institutions will have the autonomy in order to be able to function as pioneers in legal research and teaching, acting as acolytes for society, the executive and legislature in shaping the way for future legal reforms in the region. These institutions will develop and conduct continuous learning programs for legal practitioners, judges, judicial officers, bureaucrats, administrators, parliamentarians and the private sector.
We shall systematically develop a talent pool of legal professionals where privilege is not limited to a few – the era of Ad Hoc ism is over and mediocrity must be replaced by excellence across all spheres in the field of law and its practice.
Theme: SUMMIT ON LEGAL EDUCATION VIS-À-VIS SOCIAL DEVELOPMENT IN SAARC REGION
Sub- Themes
Impact of British rule in the legal system of the SAARC region.
Legal education as an instrument of social development in SAARC region
Unification of 'basic principle of law' among the SAARC Countries
Ensure, promote and protect human rights among the SAARC nations
Tentative Schedule of the Summit:
2:00- 2:20 pm – Inaugural Ceremony
2:20 – 2:45 pm – Key Note address
2:45 – 3:30 pm- Session I
3:30 – 3:45 pm – Tea Break
3:45 – 4:30 pm – Session – II
4:30 – 5:30 pm – Panel Discussion
5:30 – 6:00 pm – Interactive Session
6:00 – 6:30 pm – Valedictory Session
7:00 – 9:30 pm – Cultural Program
Image: wikirecent.org
Comments
comments