DELEGATED LEGISLATION AND ITS GROWTH IN THE RECENT TIMES
Separation of power has been a well established principle of the legal system of India. However, in reality it is seen that only the judiciary enjoys a complete independence, but it is never possible for the legislature and the executive to work absolutely independently. One of the major reasons for this is that there needs to be a co-relation and co-operation amongst the law makers and the law executors.
The most important form of such co-relation is Delegated Legislation. It is a process by which the legislature delegates some of its law making functions to the executives. The law makers make the framework of certain statutes and hands over them to the executives, delegating them with the function of making the rules, regulations, by laws, procedures, etc therein such major framework.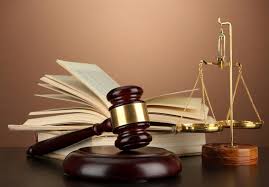 This is of utmost importance because of the growing complexities of the modern administration and the lack of administrative expertise of the legislatures. Delegated legislation has been a trend of modern legislation and it certainly helps the executives to administer the laws better and effectively.
However, this delegation is not absolute. The administrators are only empowered to make rules, regulations, by laws, procedures, etc and not laws. Moreover, this is subjected to several controls and the chief controlling body is the judiciary itself. But, the growth that this process has shown recently is unmatchable and it is allowing better governance in the country.
Image Credit: emirates247.com
Post Contributed By:
Souradeep Rakshit
Asst. Prof. of Law
IILS, Dagapur
Comments
comments