"Human Rights and Sustainable Human Development viz-a-viz Migration"
As the world sings the saga of India rising, Indians are confounded by the contrasting realities. Everyday millions of youths chase their dreams in the rapidly growing economy, million more continue to struggle in poverty, illiteracy and ill health. India presents a motley blend of mystery, wonder and despair, which leaves even the experts baffled.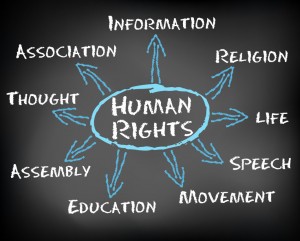 The question, "How is India doing today?" can be addressed only in relative terms; with respect to its own past and its position in the current world. In a vast country like India every year thousands of young Indians migrate to gulf countries and other countries in search of job and better life, leaving behind their families and dear ones. It is observed that employment among males and marriage among females are the main reasons for migration. Associational reasons – movement on account of accompanying parents or any other member of the family is elicited second most important reason among both male and female intercensal migrants. When interstate migration is taken into account, employment emerges as the main reason for migration.
This essay sets out the main concerns on migration and development – including a focus on sustainable human development, the rights of migrants and their families with special attention to women and children, remittances, and brain drain.
Image Credit: clt-envirolaw.com
Post Contributed By:
Abhishek Bhargava
Indian Institute of Legal Studies
Comments
comments