CONFLICT OF CYBER LAWS AND GENERAL LAWS
With the advent of technology many laws needed amendment and hence the IT Act which was brought into force in 2000 and amended several times after with its latest amendment in 2009 has affected and modified many other general laws or supplemented them. The IT Act affects The Indian Contract Act, 1956. The latter was not amended but instead the former made certain provisions with respect to contractual obligations and duties.  For example, The IT Act provides a different law for offer and acceptance while using electronic means. The IT Act has also resulted in the modification of the Indian Penal Code and the Indian Evidence Act in 2000 as both deal with documents and provide a definition for the same.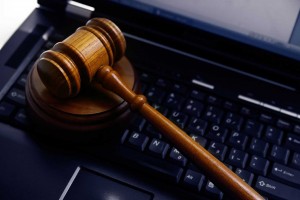 Image credit: www.stralexgroup.co.ke
With the coming in of electronic documents the same have been included in the definition of document under both acts. With respect to the Indian Penal Code, there are many offences which are related to documents and the law has been modified to include anything that is used for communication. With respect to the Indian Evidence Act, for the purpose of documentary evidence, it will now also include electronic documents.Banking was the first industry that was affected by the IT act. Books of Accounts were to be transferred in the electronic format and thus modifications were to be made in the RBI Act, 1934 as well as the Banking Book's Evidence Act, 1891.The Companies Act, 1956 was also modified to file documents in the electronic form. The Ministry is called MCA 21 which is nothing but the Ministry of Corporate Affairs of the 21st century. These amendments were made primarily due to the UNCITRAL Model to bring in the IT Act in India and were advocated by Mr.PromodMahajan.
Post Contributed By:
Abhishek Bhargava
Indian Institute of Legal Studies
Comments
comments