No Toilet, No Election?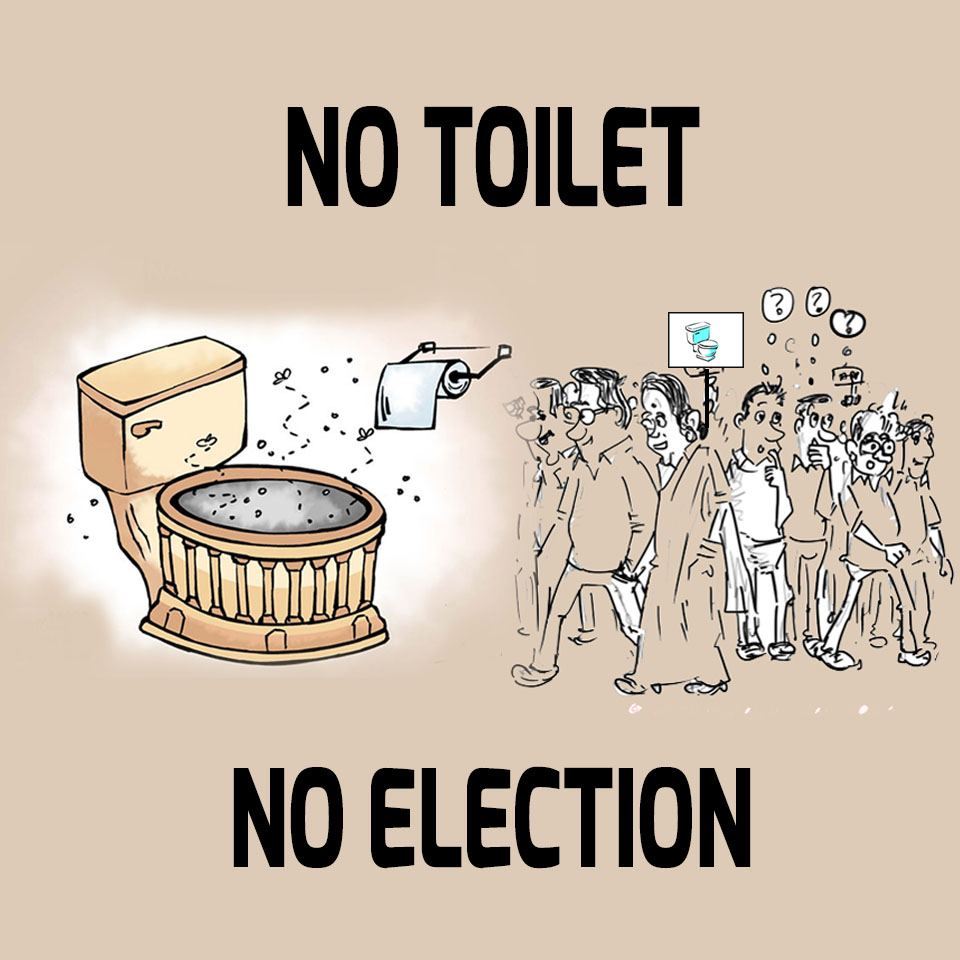 In The Era Of Developmentwhere India is competing against developed nations across the globe, there are some hindrances which also shows the true colour of our great India. Now the question lies where one of the citizens of India was disqualified from filing a nomination form tocontest panchayat election in the state of Haryana under Haryana Panchayati Raj (Amendment) Act, 2015, just on the ground that that person does not have proper toilet facilities at their home. Constitution of India has given grounds for cancelling of such representation at the time of election or filing of nomination such as mental illness, criminal charges etc. At this juncture, a debate arises when a state has come up with such rules regarding cancellation of such nomination, up to what extent such regulations are valid. Morally such regulations are forward in nature which gives the way of Clean India, but legally or constitutionally such regulations are at some level against the provisions of India Constitution. If we see the locality where no such facilities exist, then who will represent them?
People should elect from their own locality which is also good for them as well as for their development. Regulations regarding such refusal of nomination revert them back to their own standards. Development means overall development, which somehow get lost through these regulations. Constitutional framers also think of the same at the time of framing of Constitution of India, that ground for cancellation of such election shall not deprive any eligible candidates. Validity of such rules shall be checked by the judiciary and has to well implement by the authorities involved in such procedures, if we really wish to form the ideal concept of DEMOCRACY as enshrined in the Constitution of India.
Priyank Jagawanshi
Assistant Professor of Law
Indian Institute of Legal Studies, Siliguri
Comments
comments