Top 8 Law Colleges in Pune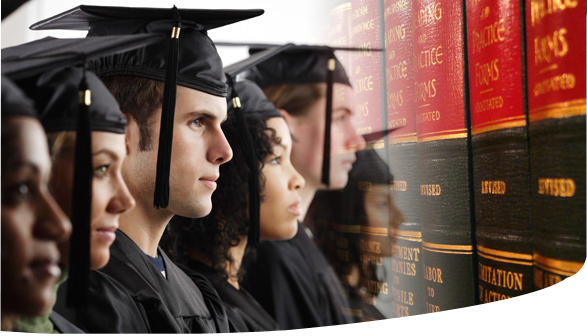 Pune has been a prestigious city in Maharashtra for a long era. This is the ninth most populous city and counted as one of the most developed one of India, in term of huge role in India's economy, education and research, tourism, administration, culture etc.
Speaking about the education and research in Pune, over hundred educational institutes are there in the city. Naturally, there are some best law colleges of India which reside in Pune. This article will help you out with finding 8 of the top ranked law colleges in Pune for the year of 2016. It is based on the infrastructure, facilities, management and courses offered with qualified teaching staffs.
ILS Law College
The law college of Indian Law Society is addressed as ILS Law College and is considered among the top 15 law colleges in India. This private law school was established in 1924 beside Chiplunkar Road in Pune. Teaching and research are the tow activities among which the faculty of this college divides its timing. Along with five years' and three years' degree course, ILS offers diploma and distance learning programme too.
Symbiosis Law School
Situated at the New Airport Road of Viman Nagar in Pune, the law school under Symbiosis International University is ranked among the top 20 Indian law colleges. Courses for undergraduates, post-graduates, diploma, certificate and Ph D are offered in this law school. Faculty with over 25 well-known members, Symbhav fest, and in-house journals etc are the specialities of Symbiosis Law School.
New Law College
Established in 1978, the New Law College in Pune had been added as a constituent college under the deemed university named Bharati Vidyapeeth during 1996. There are programmes for undergraduates and postgraduates in the form of LL.B 3 Year, LL.B. 5 Year, LL.M, BBA courses in this Indian law school of international excellence.
DES' SNF Law College
Shri Navalmal Firodia Law College under Deccan Education Society and is one of the most prestigious law colleges in Pune today. The law college is situated in the area of Fergusson College Campus, near Tukaram Mandir of Pune offering courses for LL M, BA LLB, LLB and DTL with other acitivities like sports, cultural events, magazine, moot court etc.
Sinhgad Law College
The Sinhgad Law College is situated in the Ambegaon of Pune with wide green campus and 2 storied building. Founded at 2003, the college has already well-reputed as a prestigious college to attend courses like LL B of 3 and 5 years, DTL, DLL, LW and certificate course. From excellent faculty to hostel facility –the college is well-equipped with various facilities.
Department of Law, University of Pune
In the year 1965, the Savitribai Phule Pune University founded the Department of Law, after noticing the growing demand of legal education in India. More than 50 doctorates in different facets of law have been awarded by the department since its inception. 1 year LL M course is offered in this law institute, which is one of the top five Law Departments in India.
Dr. D. Y. Patil Law College
Certificate, Diploma, LL B and BA LLB courses are offered with a faculty of reputed professors in Dr. D. Y. Patil Law College. It was founded in the year of 2001 in Sant Tukaram Nagar, and now it is regarded as one of the top ranked law schools in Pune.
Balaji Law College
Counted as one of the top colleges for legal education in Pune, Balaji Law College was established under Sri Balaji Society. Offering five and three years' courses for LL B, the institute is equipped with all modern infrastructure including moot court, computer lab, library, state-of-art campus, seminar hall etc.
Comments
comments