Disproportionate Assets
Generic meaning of the word "Disproportionate Assets" means undisclosed wealth. When a person curtails his or her undisclosed possessions and he or she is trapped in the eye of law such person is executed as per the law of the land under the head Disproportionate Asset case. This is a very common temperament and outlook of the person to evade or avoid tax which is a fault in the eye of law. In India tax evaders or avoiders are prosecuted by the Income Tax Department and Central Bureau of Investigation. Recently due to Demonetization the Law for the evaders has turned firm in the land of India.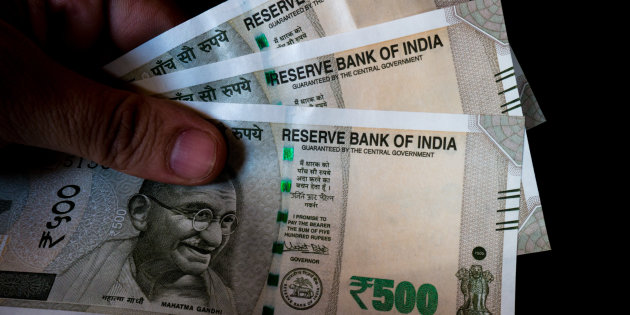 P.C.: huffingtonpost.in
It is necessary to draw attention in this scenario that people of India is unaware of the benefits of taxation system. The basic ideology of the people is that our earnings are ours and it is non-sense to pay to the government. Another picture is that some people are receiving money from illegal sources and it is not possible to show the same in the Income Tax file or disclose it. As a consequence of it such people are holding disproportionate assets.
There are several cases raised before the court in this regard.  Recent case is of  AIADMK chief V.K. Sasikala who is punished by the Supreme Court of India in the disproportionate asset case.  There are several political person and high profile people who were punished by the Law for the same offense.  Some of the prominent person who were held guilty for the disproportionate assets cases are "Jayalalitha", "Lalu Prasad Yadav", "A.Raja", "Sharad Pawar", "Karunanidhi" and many more uncountable personalities are present in the list in this regard.
However "Disproportionate Assets" is an actionable but not a crime until and unless it proved that it is obtained by illegal means as proclaimed by the Supreme Court of India. If it is not occupied through illegal sources it will stay as an inference only said by the bench of P.C. Ghosh and Amitava Roy in Supreme Court of India.
It is to be inferred that awareness mechanism must be initiated among the people to prevent such practices. Although not only government but also people must develop legal and moral conscience to give up this practices. We the people of India must keep in psyche that our motion (good or bad) is connected with the prospect of our nation.
Comments
comments