RIGHT TO FREEDOM OF SPEECH AND EXPRESSION VIS A VIS FREEDOM OF PRESS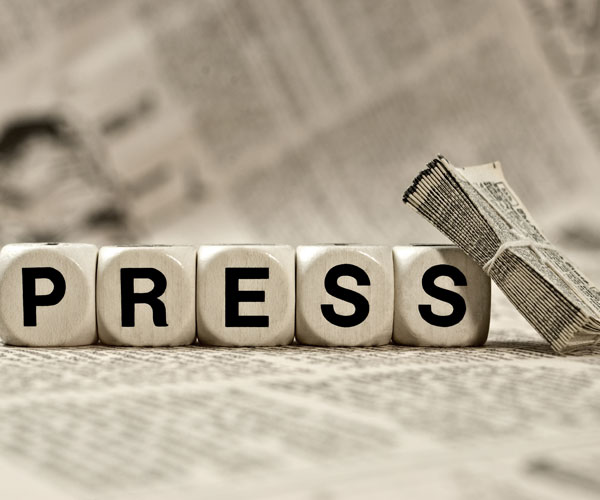 Image Source: aspirantforum.com
Speech is God's gift to mankind. Through speech a human being conveys his thoughts, sentiments and feeling to others. Freedom of speech and expression is thus a natural right, which a human being acquires on birth. It is, therefore, a basic right. "Everyone has the right to freedom of opinion and expression; the right includes freedom to hold opinions without interference and to seek and receive and impart information and ideas through any media and regardless of frontiers" proclaims the Universal Declaration of Human Rights (1948). The people of India declared in the Preamble of the Constitution, which they gave unto themselves their resolve to secure to all the citizens liberty of thought and expression. This resolve is reflected in Article 19(1) (a) which is one of the Articles found in Part III of the Constitution, which enumerates the Fundamental Rights.
Man as rational being desires to do many things, but in a civil society his desires have to be controlled, regulated and reconciled with the exercise of similar desires by other individuals. The guarantee of each of the above right is, therefore, restricted by the Constitution in the larger interest of the community. The right to freedom of speech and expression is subject to limitations imposed under Article 19(2). Public order as a ground of imposing restrictions was added by the Constitution (First Amendment) Act, 1951. Public order is something more than ordinary maintenance of law and order. Public order in the present context is synonymous with public peace, safety and tranquility.
Article 19(1)(a) of Indian Constitution says that all citizens have the right to freedom of speech and expression. Freedom of Speech and expression means the right to express one's own convictions and opinions freely by words of mouth, writing, printing, pictures or any other mode. It thus includes the expression of one's idea through any communicable medium or visible representation, such as gesture, signs, and the like. This expression connotes also publication and thus the freedom of press is included in this category. Free propagation of ideas is the necessary objective and this may be done on the platform or through the press. This propagation of ideas is secured by freedom of circulation and broadcasting. Liberty of circulation and broadcasting is essential to that freedom as the liberty of publication. Indeed, without circulation the publication would be of little value. The freedom of speech and expression includes liberty to propagate not one's views only. It also includes the right to propagate or publish or broadcast the views of other people; otherwise this freedom would not include the freedom of press. Freedom to air one's view is the lifeline of any democratic institution and any attempt to stifle, suffocate or gag this right would sound a death knell to democracy and would help usher in autocracy or dictatorship. The modern communication mediums advance public interest by informing the public of the events and development that have taken place and thereby educating the voters, a role considered significant for the vivacious functioning of a democracy. Therefore, in any setup more so in a democratic setup like ours, broadcasting of news and views for popular consumption is a must and any attempt to deny the same must be frowned upon unless it falls within the mischief of Article 19(2) of the Constitution.
Comments
comments