History of Newspaper in India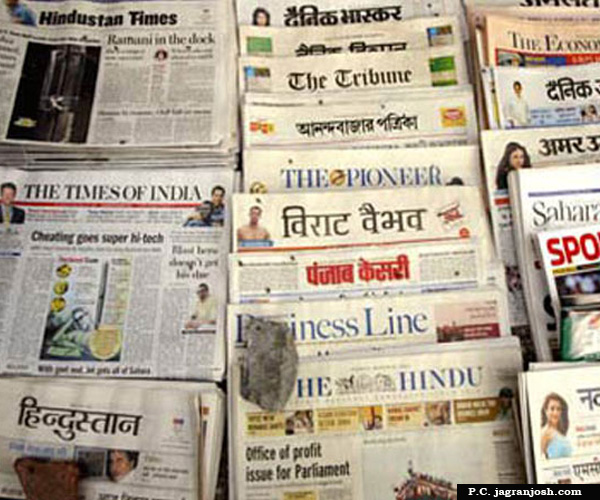 Newspaper in India is the self-righteous tradition of the general public. Without news about the country people cannot stay or survive, it has turned out to be an evitable medium of existence. Its major role is to act as the watch-dog of the nation and its surroundings, besides this basic function it is also an important means to education, and entertainment. In other words it can be said that it is the printed means passing on current information.
News paper in India was first  published on 29th January, 1780 by James Augustus Hicky under the British Raj and its name was "the Bengal Gazette" or Calcutta General Advertiser or commonly known as the "Hicky's Gazette". The period was characterised by strict government control and censorship. The British Government imposed strict surveillance on the print media.
The year 1857 is known as the emergence year of journalism in India. This year is marked by the division of Indian press and British press and as a result of it Vernacular Press Act in 1876. In the year 1861 the first edition of "The Times of India" was published by Robert Knight. Again in the year 1868 "Amrit Bazar Patrika" was started, this newspaper mainly focused upon the social reformers and political leaders and started contributing in the field of journalism.
During the British rule Indian newspaper immensely participated in the freedom struggle of India. After Independence the role of newspaper changed and it have become industrialised and started employing large number of people. Presently missionary phase of India has been replaced with a professional approach.
Modern India is updated by the information by a number of agencies. Presently India has four major news agencies – Press Trust of India, United News of India, Samachar Bharati and Hindusthan Samachar.  Role of newspaper is to be interpreted very cautiously as it is the lifeline of our nation as well as the society.
Comments
comments