INDIA'S GIFT TO SAARC NATION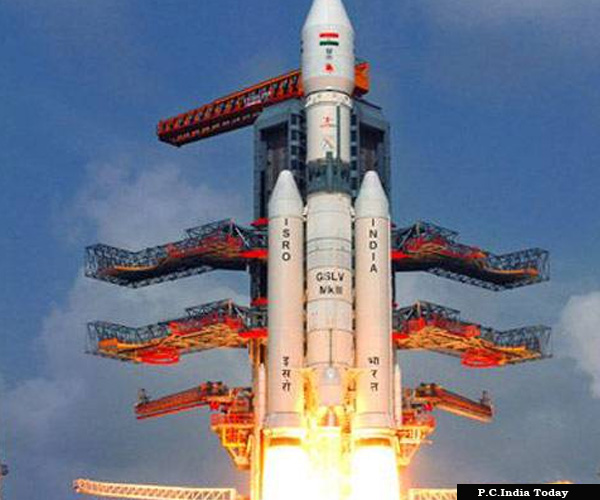 SAARC or South Asian Association for Regional Cooperation is the regional law-making association and geopolitical unification of nations in South Asia. Afghanistan, Sri Lanka, Bhutan, India, Nepal, the Maldives and Pakistan are the member states. Promotion of trade and industry and regional incorporation in South Asia is the main aim and motto of SAARC. SAARC maintains stable tactful relationships at the United Nations as a spectator and has developed acquaintances with mutual unit, together with the European Union.
Now relating the article with the topic is a great boon to the SAARC nations. India has favoured and nurtured the SAARC countries by the launch of GSAT-09.
GSAT-9is a well thought output of India as a 'gift' to its South Asian neighbours. The launch is all set to traverse piggyback on the ISRO rocket GSLV-F09 equipped with indigenous Cryogenic Upper Stage. The general name of the satellite is "South Asia Satellite" but not SAARC satellite due to the exclusion of Pakistan. All the neighbouring countries had highly praised this launch of GSAT-9. The launch of this satellite is intended for providing communication and disaster support, connectivity among the countries of South Asia region.
It is the ninth flight of the Geosynchronous Satellite Launch Vehicle (GSLV), and the fourth consecutive with the indigenous cryogenic engine powering the upper stage. The rocket carries the GSAT-9 communications satellite and an electric propulsion system.
The South Asia Satellite is a venture of Modi's 'Neighbourhood First' policy that focuses on India's South Asian neighbours. It has been called the 'Satellite for SAARC' previously and the 'SAARC Satellite' prior to that. The name was altered after Pakistan backed out of the venture and Afghanistan and Bangladesh also seemed hesitant. But later both the countries assented for the same.
By the launch of "South Asia Satellite" India now can share the knowledge and information from its Indian Regional Navigation Satellite System (IRNSS), the GPS-Aided GEO-Augmented Navigation (GaGAN) networks and the Carto Sat imaging satellites with its neighbours in a way that doesn't find the middle ground its own tactical interests. Since these apparatus are already functioning, India may not incur supplementary hardware costs.
ISRO is testing with this coordination as a satellite station-keeping measure. This means the method will be liable for adjusting the South Asia Satellite's position while it is in orbit. However this launch will facilitate India in founding a superior position among its neighbouring countries. And by this India will have its own GOS system which is a great achievement in its own part.
Comments
comments