Rohingya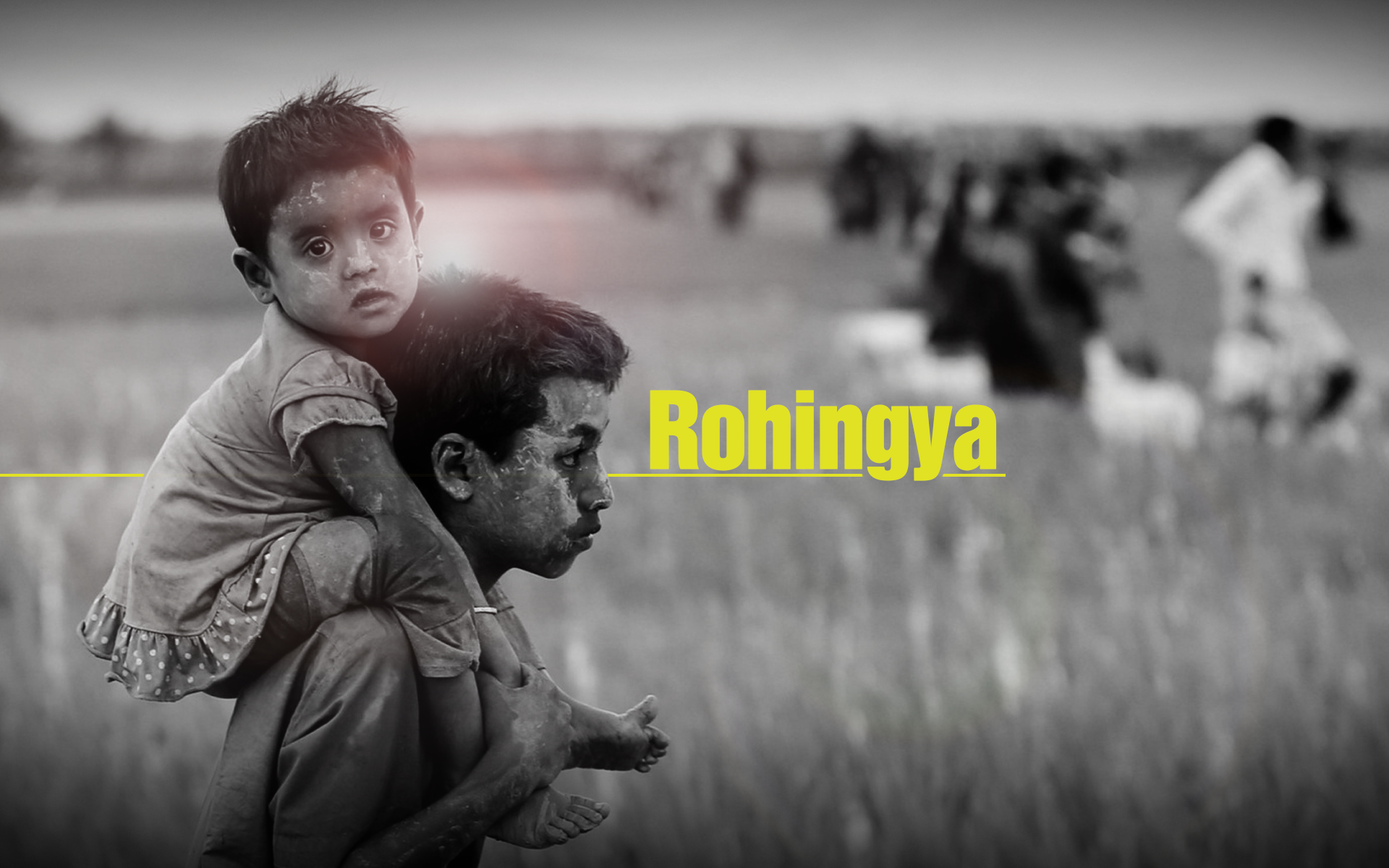 An ethnic group Rohingya, majorly consist of Muslims who lives in western Myanmar. They speak in Bengali, contradictory to Burmese language. In actual they were living in South East Asian country for generations. Therefore, Myanmar considers them as such individuals who migrated to their place during the colonial rule. Hence, they are not granted full citizenship. As per Burmese Citizenship Law, 1982, Rohingyas are eligible for citizenship if they prove that their ancestors have lived in the nation prior to the year 1823. Otherwise they are considered as "resident foreigners" or "associate citizens".
This year on 25 August, there was coordinated attack on thirty police posts and on an army base in Rakhine state. A group named as Arakan Rohingya Salvation Army (ARSA), instigated an October attacks. This group has targeted Myanmar armed forces. India and Bangladesh also claimed that this particular group is creating problems in their place too. Nearby five lakh Rohingyas have taken shelter in Bangladesh over the past two decades and now they are denying to give shelter to more Rrohingyas. They have stated that on the humanitarian grounds, they have given shelter to ample number of Rohingyas but now they are big problem for them due to over crowdedness in the camps.
As per the data of Ministry of Home Affairs, there are nearby 40,000 Rohingyas residing in India. They came to India from Bangladesh via land route through years. It was recently reported in the Parliament that all the Rohingyas living in India were "illegal immigrants". A case is still pending in front of the Apex Court with the petitioner demanding the Union Government to stop its deportation plans.
Comments
comments